Photovoltaic Power Generation System for Industrial Uses
We propose best plan to introduce Photovoltaic Power Generation System after your situation.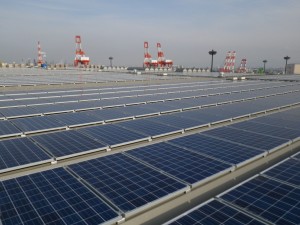 We can also provide on  Industrial Photovoltaic Power Generation System for the roof of your factory, the vacant lot of your plant, and more.
We will take prompt action on your request with our wide experiences in case it is a matter of great urgency.
We have a wide variety of experiences. If you are rejected by other companies, you should ask us at once.
Speedy and Accurate construction
Professional adviser will conduct research.
We will propose the best Industrial Photovoltaic Power Generation System for your buildings.
We also support your planned buildings.
Clear and Accurate Cost
On-the-spot survey is necessary to give accurate estimate. 
So as not to generate an additional costs, we will give accurate estimate based on on-the-spot survey such as investigation on the rooftop, whether it can get plenty of sunlight and more.
Safe and Careful Construction
We construct safely and submit regular progress reports to our customers from the construction manager.
We take responsibility for construction and do construction carefully and steadily to provide safe products for our customers.
Maintenance for Stable and Long-term Use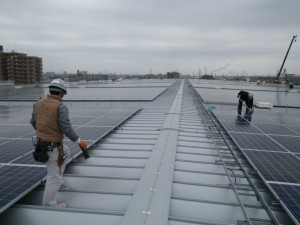 Photovoltaic Power Generation System is durable. However, periodical maintenance is indispensable for stable and long-term use.
We recommend our customers to have maintenance on the Photovoltaic Power Generation System periodically.
See maintenance page.